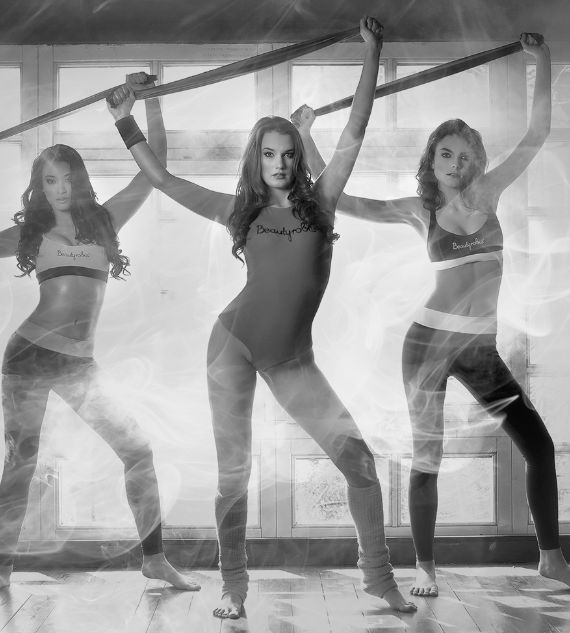 WHO WE ARE?
Beautyrobic® is a brand dedicated to change women's life that ensures health, beauty and success by building self-awareness and confidence both physically and mentally.
We believe in the importance of self-esteem and self-love
The concept includes fitness classes of Beautyrobic®, Beautyrobic® CORE and Beautyrobic® SENSE that are held in a 28-32°C hot room using specific sexy and feminin moves mixed with a hardcore strengthening workout and stretching at the end. The heating lamps and the unique oil create a special atmosphere that truly enhance the feminin experience.
PURPOSE
Our purpose was to create a type of training that is an extremely effective workout that brings out femininity and sexiness in a fun and vibrant environment with trendy music, dance elements, strengthening exercises and stretching. We strongly believe that achieving a beautiful and fit body can be enjoyable, in fact, this will ensure persistency in the long run.
Therefore, we created all facilities, products and equipments used to help guests feel as comfortable and confident in their body as they can. The atmosphere is really friendly and the heating lamps used as lighting give a truly warm and welcoming environment where everyone feels confident and comfortable from the moment they step into the studio.
Beautyrobic®
is awarded
many times
WORKOUT
Beautyrobic® classes involve a mixture of extremely effective fat burning, interval, strengthening and stretching exercises spiced with special feminine moves. No jumping is involved to ensure preventing injuries, and having no choreography gives the opportunity for everyone to join at any time, at any level. The classes are held in a heated room up to 28-32 degrees, which detoxifies the body and helps to avoid potential injuries while increasing the effectiveness of the workout, and complemented with a specific oil that conquers cellulite and accelerates the firmness of the body.
The 3 classes, complementing each other, provide a complex workout that strengthens and shapes the body, giving a lean and beautiful look, prevents injuries, and also helps to relax and stretch. As a result, participants are able to build confidence and a positive attitude that contributes to become successful in every aspect of life.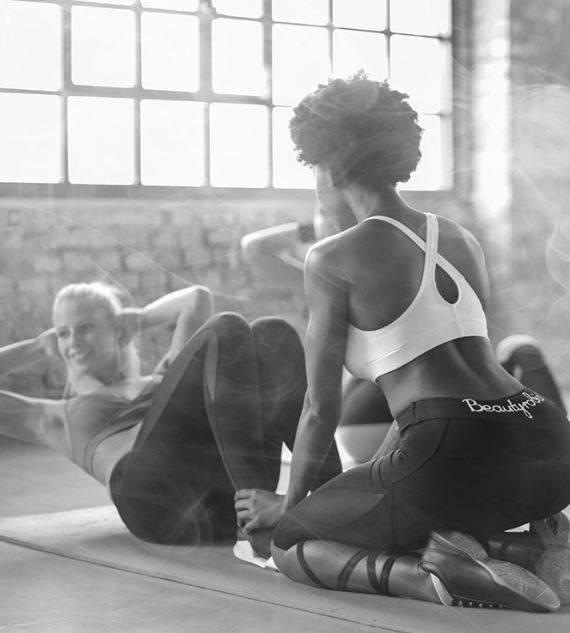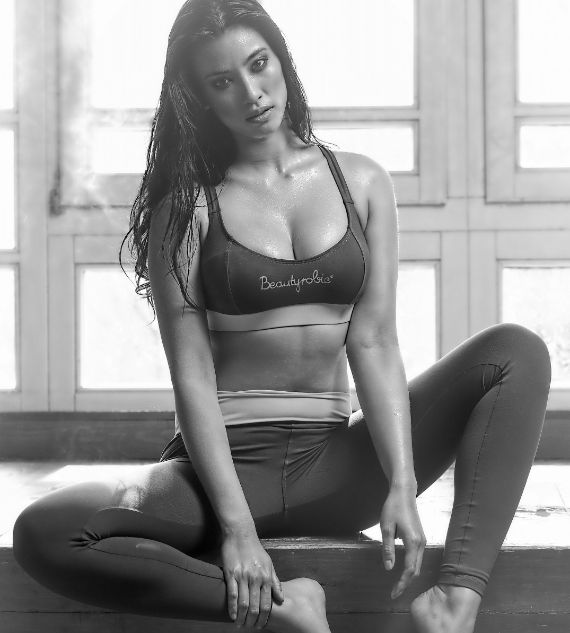 FEMININITY
Beautyrobic® is not only a hardcore workout but it also put the emphasis on the attractiveness of women by becoming self-aware and confident both physically and mentally. As a result of the many positive feedbacks, psychological research is currently being carried out regarding the effectiveness of Beautyrobic® on femininity.
MODEL'S FAV WORKOUT
Beautyrobic® is the favourite workout of many models, as it gives models the desired thin and feminine body with defined muscles without being too bulky.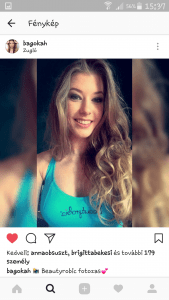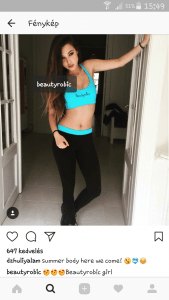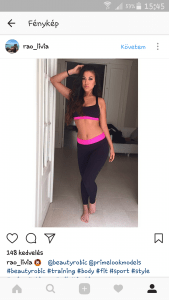 OUR MISSION
We believe that being truly attractive comes from the inside. Shaping our body and looking smoking hot won't result in real happiness and confidence unless you're changing your mindset too. Beauty is not age-dependent, women at any age can be beautiful if their mind and spirit is in balance with their body.
Beautyrobic® introduces you to a world, where you can learn to accept, in fact, love yourself and focus on developing your own unique values instead of copying someone else's. We believe in your true attractiveness! Do you?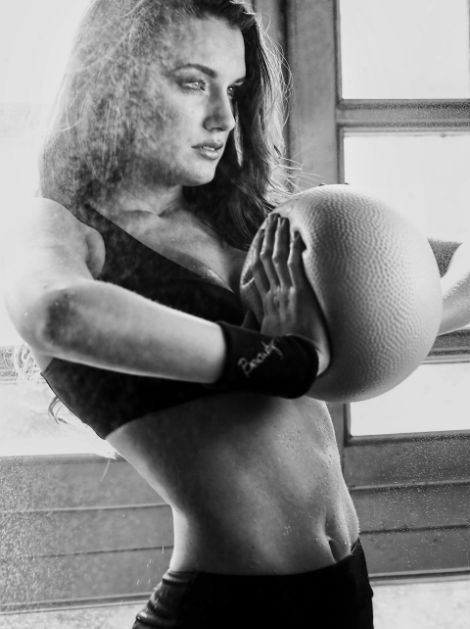 The Beautyrobic® concept includes everything that helps to satisfy women's physical and mental needs.
The only training where scientific research is currently being carried out about the positive influence of Beautyrobic® on improving confidence and self-awareness
The classes are supported by the expertise of psychologists and physiotherapists to ensure a professional background.
As it is not only really enjoyable, but an effective hard workout the results can be seen really fast
Besides fitness classes, Beautyrobic® also provides accessories and beauty products specifically designed for sport activities, meal plans, clothing and workshops to improve women's confidence.
The concept includes fitness classes of Beautyrobic®, Beautyrobic®CORE and Beautyrobic®SENSE so every women can find the perfect feminine workout for them
Beautyrobic® invests continously Research and Developement
If you join the Beautyrobic® community, you get not only a workout but a complete concept of the Beautyrobic® life, that consists of know-hows, products, and a special philosophy
Beautyrobic Workout
The original and most energetic class that consists of aerobic moves mixed with dance elements through highly intensive cardio and strengthening exercises, resulting in an extremely effective and feminine workout. The exercises combined with the use of our specific oil are specifically tailored to women's body and anatomy. Additional advantageous effects of the workout are: protection of joints, improvement of posture, muscle balance, body coordination and body awareness.
Beautyrobic Core
A bit slower-paced class that places the emphasis on strengthening the core muscles supported by the experts of physiotherapists. The exercises are also containing the Beautyrobic feeling with feminine moves, but here the movements are specifically targeted to strengthen the core muscles that are responsible for core stability. In terms of class concept, Beautycore is more sophisticated and graceful while Beautyrobic is more vibrant, dynamic and sexy. This class is especially recommended for people doing seated work but it's also extremely helpful for others for preventative reasons. The slower movements enable to focus on the deep core muscles, to shape the body beautifully and to improve balance, which are the basis of a strong and fit woman body with good posture.
Beautyrobic Sense
Beautysense is focusing on stretching and relaxing the muscles and mind and is also spiced with feminine moves creating a sensual environment. Here, the main idea is to stretch tired muscles making it healthy, relaxed and flexible, that are helping to prevent injuries and creating a lean look. The class ensures proper relaxation from all physical, spiritual and mental aspects that helps to overcome the daily stress. We use an essential oil diffuser at this class, which, besides the heated room facility, creates a truly sensual atmosphere with the oil enhancing the skin to be beautiful and firm. This helps not only to relax but also to use a correct breathing technique. The class ends with a 10-15min relaxation that helps to pay attention to our inner side and improves self-and body-awareness, which was specifically created by a psychologist.
Beautyrobic Fashion
We provide comfortable and fashionable sportswear and accessories to ensure our clients to feel so sexy
Beautyrobic Cosmetics
Our beauty products are specifically designed for sport activities, which have high doses of substance, natural ingredients and are enhancing beauty.
Beautyrobic Health
Healthy and conscious nutrition is really important element of confident and hot look. We provide the perfect nutrition plans and supplements for the ultimate results. Our programs and products were designed to help every woman to feel fit and sexy.
Beautyrobic Academy
Our online programs, workshops and instructor trainings were designed to provide many healthy, happy, confident and beautiful women in the world!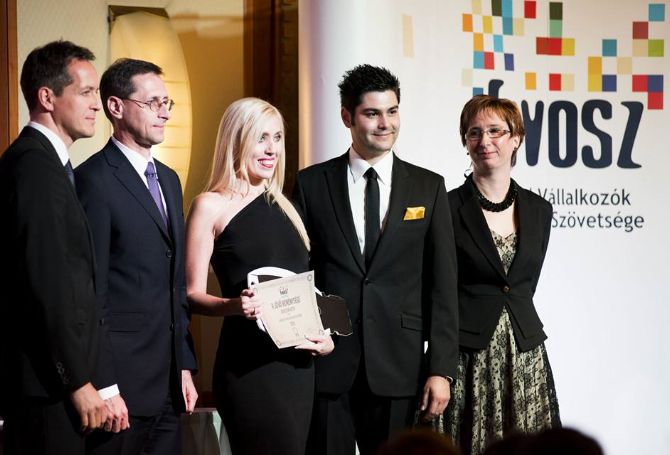 Brigitta Békési, the founder of Beautyrobic® was nominated for "The most influential woman of the year" award by the Central European Startup Awards, and has won the "Promise for the Future" award by the Young Entrepreneurs Association of Hungary.
Beautyrobic® is a successful franchise started to expand in Europe from Hungary.
Today it is successfully running in Sweden and Switzerland, and currently looking for partners and instructors all around the world for further expansion.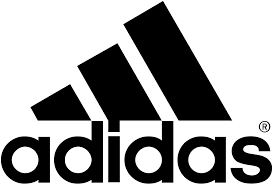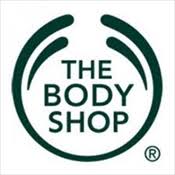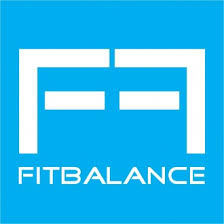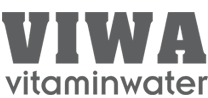 JOIN THE BEAUTYROBIC COMMUNITY NOW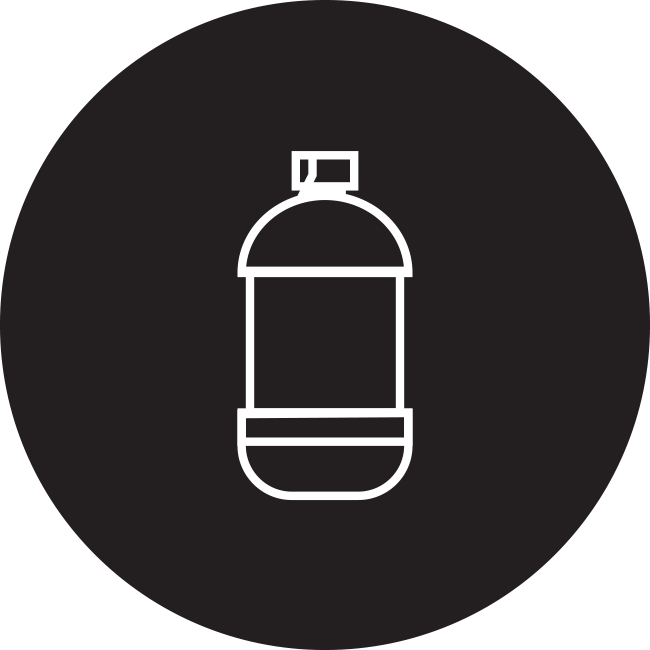 I AM AN INSTRUCTOR
and want to become Beautyrobic® trainer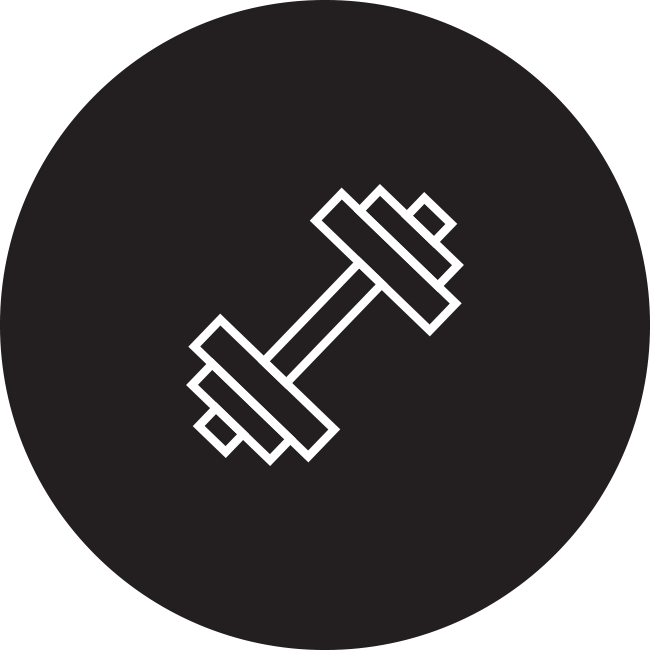 I AM AN INVESTOR
and want to have a Beautyrobic® center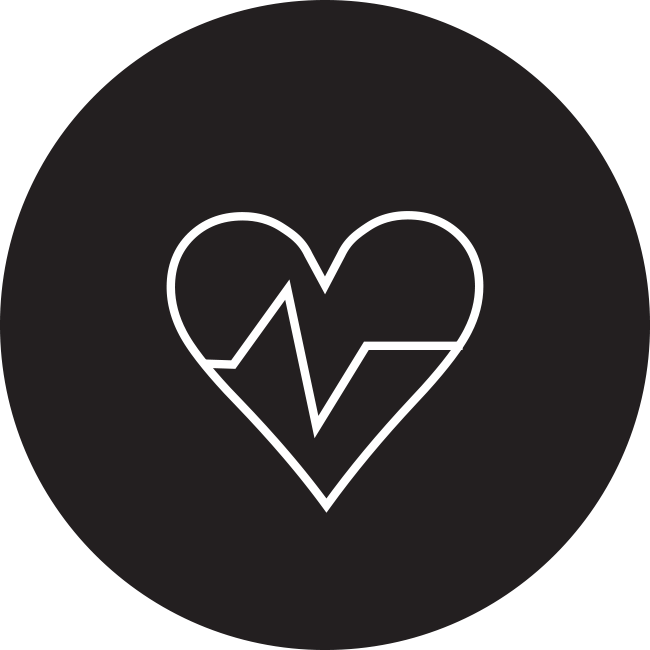 I LOVE BEAUTYROBIC®
and I want exclusively in my country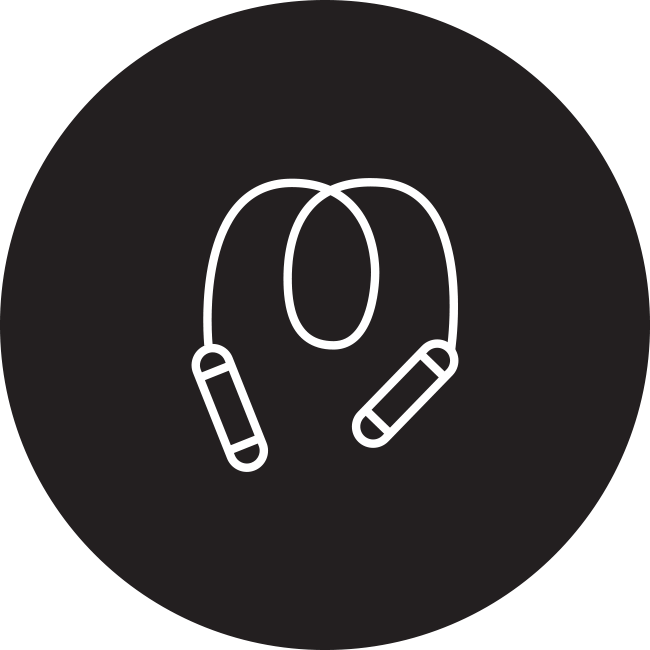 I WOULD LOVE TO BE A GUEST
of a Beautyrobic® classes